Looking for out-of-the-box container financing solutions? Box Credit provides a variety of financial services for the portable storage industry to meet your specific needs.
Customized Financing - Business Brokerage - Advisory Services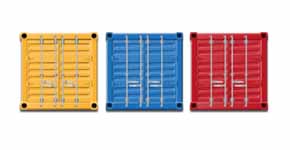 Box Credit arranges customized financing programs to meet your specific needs: Containers, Reefers, Trailers, Chassis and Lifts.
At Box Credit, we offer financing solutions for companies in the portable storage industry and the portable self storage industry. Our products include a variety of short and long term operating leases as well as lease to own programs of different lengths and loans varying in amounts from a few thousand to several million dollars.
Box Credit offers financing solutions for a wide range of container business client needs. We will find the right option for your container transaction.
Lease-to-own
Operating Lease
Sale leaseback
Refinancing
Sale leaseback
New production financing
Subordinated debt programs
Custom solutions
Box Credit offers a range of advisory services to help portable storage industry companies make sound decisions on growth, management, equipment, and other financing.
Operations
Business processes
Systems
Financing
Business brokerage